Purchasing A Vehicle
We offer a no pressure sales department. Every vehicle is clearly marked with make, model, year, miles, equipment and pricing. Every vehicle has been completely serviced from tires, brakes, oil change, tune ups and anything else found defective at the time of service. Every vehicle is reconditioned by our staff, we specialize in having the cleanest automobiles in the area.
When a vehicle has been purchased all the insurance, registry and inspection stickers are done for you at no extra charge (not including sales tax, plates, title fee and inspection sticker).
Fill Out an Application
Service
We have a stock of all major brand tires, and service most makes and models for:
Diagnostic Problems
AcDelco Batteries
Tune Ups
Brakes
Air Conditioning
Check Engine Lights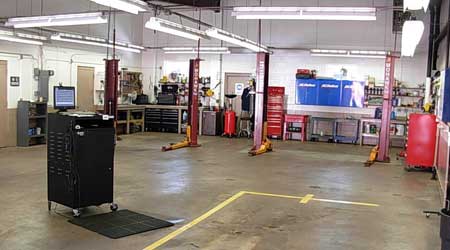 We are an independent facility with a tech two scanner and fully schooled, Delco trained, and ASE certified technicians.